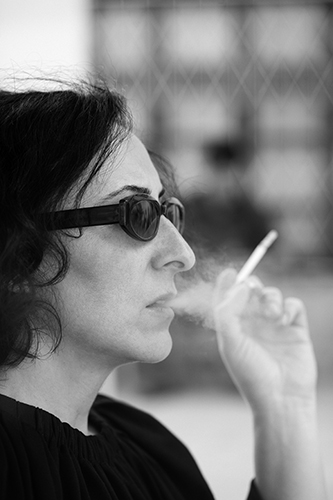 photo by Yannis Bournias
Necla Rüzgar

Born in 1972 in Tunceli. Took her Doctorate of Arts from the Painting Department of Hacettepe University, Faculty of Fine Arts in 2004.
While teaching as a Professor at the same department, she worked on paintings and sculptures.
Her coldblooded scenery that mingles violence with tenderness, attracts attention on to the impossibility of daily existence under social and political ressure.
Rüzgar has exhibited her works in painting, photography and video at various cities, including İstanbul, İzmir, Diyarbakır, Berlin, Zürich and Seoul. Her works were recently represented at Akademi der Künste in Berlin, and National Museum of Contemporary Art in Bucharest. In 2014, her exhibition entitled "Fauna" was hosted by the Nev Gallery.